Synergy School Food Service Consulting
A Lowell School District Enterprise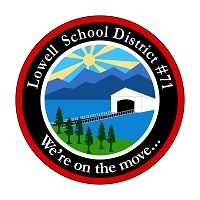 Synergy School Food Service Consulting is an enterprise business sponsored by the Lowell School District in Lowell, Oregon. The mission of Synergy is to support and assist school food service departments with all aspects of their operations. Synergy can help your organization stay in compliance with complex state and federal regulations while helping you increase participation, improve menu content and boost staff training, all the while increasing student and parent satisfaction. If needed, Synergy specializes in helping districts remove encroachments on the district's general fund.
Education Dollars for Education
Synergy leadership believes that education dollars need to be used for the education of students and not used for the purpose of supplementing the service of providing meals to students. There are very few instances where a school food service operation needs to be supplemented by the general fund. Synergy can show you how to achieve this.
Tried and True Leadership
Synergy School Food Service Consulting was conceived and created by award winning Superintendent Dr. Walt Hanline. Dr. Hanline, who is currently the Superintende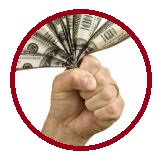 nt of Lowell School District, believes strongly in the concept of school good service being a self-contained, self-funded entity within a school district that acts as a support to the district as a whole.
Synergy is the Solution to your District's Food Service Needs...
Dr. Hanline recruited award winning School Food Service Director and Chef, Billy Reid. Under their combined leadership, Synergy has a proven track record of evaluating school food service operations, designing individual plans for success, and assisting districts and directors as the plans are implemented. Synergy is designed to work seamlessly with your existing program as a way to support your current staff on a road to success, both operationally and fiscally. Synergy can also provide ongoing support services, as needed, to help navigate he ever-changing landscape of complex school regulations.
Think about it...no need to start all over from scratch; keep your people and let them do what they do best-Feed Students! Let Synergy show you how to increase efficiency on every level and provide nutritious meals that kids love.
If you are a school administrator and you are spending time away from education discussing a food service program that needs improvement, you should not be. If you are a school business official and you are transferring money from the general fund education dollars to food service, year after year, you should not be.
Synergy can show you how to keep your education dollars for education. Synergy can teach you how to have larger participation, how to maximize your existing programs, and how to have happier students, parents and guardians.
Contact us today by calling Billy Reid directly at (209) 226-2429